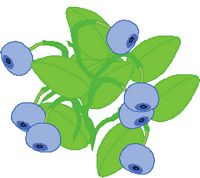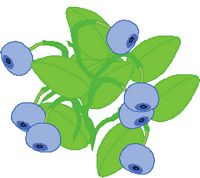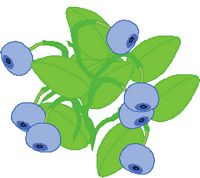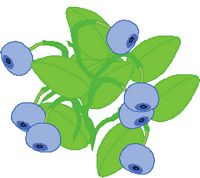 FAN MAIL
In all the years I've been in business it never ceases to amaze me that people take time out of their busy day to email. I never take these letters for granted and truly appreciate each and every one of them. Thank you from the bottom of my heart!
Subject: Yum!! So far I've tried your raspberry chocolate chip cookie, double chocolate brownie and pound cake--I buy them from Greenlife. They're so good! Now I don't have to beg my mom to bake homemade cookies. :) Thanks for making such tasty treats! Bec, Asheville, NC
Subject: cookies! Hi Guys, Just wanted to drop you a note and tell you that I picked up a couple of your Almond Strawberry Jammie Bars at Greenlife Grocery yesterday. What a treat! They were awesome and I'm planning on trying everything that you bake. Keep up the goods! Jeff, Asheville, NC
Subject: Oatmeal Raisin Cookie Just perfect. The best I've ever tasted. I never knew your cookies existed until today. Now I want more! Where can I find these cookies? Thanks and feel free to send me some cookies. Matt, New York, NY
Subject: Double Ginger Gingersnap Cookies Good afternoon, I bought (2) 6oz. bags of your amazing cookies while in Amagansett, NY 2 weekends ago. Your Double Ginger Gingersnaps are by far the best I have ever had - none other comes even close. Unfortunately I live in Morristown, NJ, about 140 miles away and I have not been able to find your cookies here. Can I buy them from you? I would appreciate your reply. Thank you and regards, M., Morristown, NJ
Subject: Holy Cow! I just bought one of your macadamia caramel bars at the West Asheville co-op and I just had to write and tell you that I am in love! It is the best thing I've had in a long time. Thank you! Amy, Asheville, NC
Subject: Cookies Just wanted to let you know how much I've enjoyed your cookies purchased at Circle in the Square. Had an oatmeal raisin and chocolate chip - one of the best I've ever had, and I love chocolate chip cookies. Am sure that the UNC-A students that probably frequent this location think they've truly had a care package from home. Good luck and keep the cookies coming! Ann, Asheville, NC
Subject: Ginger cookies! HELLO! On a recent departure from the Hamptons, we stopped at a roadside market and I discovered your cookies. They were without a question the most perfect, delicious, spicy, flavorful, chewy cookies I've ever eaten. The lemon zest is genius and a wonderful counterpoint. I'm not really a dessert person; angel food cake, ginger cookies and lemon meringue pie are about as rich as I get. But I am an accomplished home cook (don't bake much, just pies) and I'm inspired to try and make them myself! Where in NYC do you sell? If you don't you should. Anyway, I never email fan letters, but I just had to over this product. Keep it up! Best, Lisa M. NYC
Subject: cookies I purchased an Oatmeal Sour Cherry cookie at a co-op store in West Asheville, NC and I just wanted you to know...................IT WAS SOOOO YUMMY! ! ! ! ! ! Thanks for selling here in Asheville. James, Asheville, NC
Subject: loved the raspberry chocolate chip cookie! Hi! I just wanted to tell you that I loved your raspberry chocolate chip cookie..I am (still) sitting at work on a Friday evening and I was starving when I just realized that I had bought a cookie with my pizza today at Circle in the Square pizza...I pulled it out and just ate it...fantastic! I looked you up online and ran across your adorable web page. Just wanted to wish you luck with your business! Take care and keep on making these cookies with the raspberry and chocolate chips! Tracy, Asheville, NC
Subject: love Your macadamia nut bar. Everytime I pass through Asheville I load up. Let me know how to order a box! Thanks. Mark S.
Subject: WOW! WOW! Yummy!! Deeelicious!!! Just like I would have made...These are the things that are running through my mind after my first experience with your delicious cookies! Today I made my first-ever trip to the Grove Arcade in Asheville, and there I purchased one of your raspberry chocolate chip cookies (at a small grocery store in the Arcade). The cookie was fantastic. Keep up the good work! Great combo of ingredients, tasted really homemade and fresh, and I loooved the raspberry jam with the chocolate chips. Just a stellar cookie overall. Thank you from the bottom of my sweet tooth! Sincerely, Em, Asheville, NC
Subject: Love the shortbread! I can't get enough of the caramel/macadamia nut shortbread. I keep buying out the Haywood Road co-op every time I see them there! It is all your fault - I am addicted! Where else can I get these? Susan, Asheville, NC
Subject: Delicious! Taking you up on your invite to let you know how I enjoyed your cakes. I buy your double chocolate brownies at Greenlife Grocery. I enjoy them with a cold glass of milk before bedtime. Delicious! Thanks. JC, Asheville, NC
Currently there are no quotes.