Owner/Baker Susan Sanne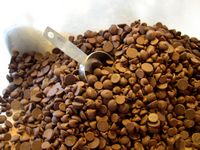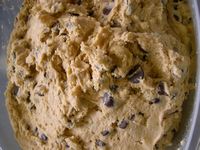 ABOUT US
Bake Hampton is a locally owned baking company.
My name is Susan Sanne, owner and baker. I relocated to the Asheville area from East Hampton, NY in June, 2004, bringing with me my home schooled daughter and baking company.
The business was started in 1994 renting oven space from dearest friend and caterer extraordinaire, Michelle and was moved to my house in 1996 after the birth of my daughter. The origins of the business were a multitude of breakfast pastries and desserts, from ultimate blueberry muffins to orange praline swirls, as well as pies and wedding cakes. Days started at 1:30am and the ovens never stopped.
September 11th changed all our lives forever and with its passing I decided to take the company in another direction. In October,2001, after 10 years of supplying the Hamptons with hundreds of thousands of muffins, scones and pastries, I unveiled a packaged line of cookies, bars and cakes. It was a very difficult decision, but one I've never regretted. (Believe me I don't miss getting up at 1:30am to bake the muffins!)
I personally deliver the products locally and bake each and every cookie, cake or brownie to order, delivering them usually within hours of coming out of the oven. I use only the highest quality all natural ingredients with no artificial colors, flavorings, or preservatives.
My business philosophy has always been and will always be to provide good, old fashioned sit down with a glass of milk, just like Grandma use to make products. (The kind we all wish we still had time to bake ourselves, but don't.) THE HOMETOWN COOKIE WITH THE HOMEMADE TASTE, BECAUSE IT IS!! I hope you enjoy my products.